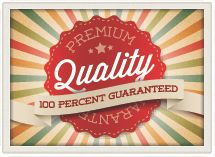 Your mind-blowing app idea's gonna turn the world on its ear and make all our lives easier; you just know it. Partner up with Appvisors, and let's build it together. Our top-notch team of consultants have their finger on the pulse of the app development space, and we'll also tap into our experience and library of successful apps to make sure yours takes the world by storm.
Appvisors will keep you in the loop through every step of our tried-and-true app creation process. We realize even the best-looking apps mean nothing if they don't perform, and will keep your return on investment as our highest priority. Our developers love what they do, and as a result are the best in the business. We've got experts in every facet of app development from the technical to the creative, and we'll back up your app once it's created with thorough testing and social media marketing. Head to toe, we've got you covered.
The below package options are based according to the budget ranges of our past app projects. The costs associated with each package is an *estimate* and should not be considered as a guarantee of the final cost of your app development. Final costs will be determined by our Media Strategy Team after a Creative Session with our CEO and an itemized fixed-cost bid is delivered to you. Call us right now at (512) 277-0373 to speak with an App Strategist immediately about your app. For our complimentary ROI calculator that shows you how much money your app can make, email us @ info@appsaustin.com and it will be forwarded to you now. Appvisors, Let's Build It.