Even the best ideas in the world can suffer if they don't have a strong and creative strategy for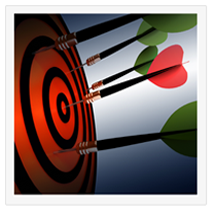 success backing them up. Appvisors knows all the factors that go into the creation of great apps, and how to apply those concepts to your app ideas specifically.
You'll meet at the very start with our CEO for your complementary project idea session. He'll use all the experience Appvisors has built in the app space—and we've been here since the beginning—to craft a creative strategy that'll steer your app idea in the right direction. Your ideas and our expertise will come together as a powerful team—and will remain so through the entire process.
The features of your app are critical, and are also major selling points for end users. We won't just suggest features for your app; we'll pinpoint the customers most likely to use it, and the features that will appeal to them most effectively. One size does not fit all in the world of mobile apps, and we realize that. To top it off, we'll create feature enhancements to make your app even more attractive and competitive in today's vigorous mobile application market.
Some app developers forget the importance of branding and name recognition when offering their products to the public. Many a great app idea has dropped off the radar under the weight of a bland name or lackluster—or nonexistent—branding. Appvisors will focus on memorable naming and branding strategies of your app, and will develop compelling informational, entertaining and clear content for the best possible impression.
At Appvisors, our clients are also our partners, and we're devoted to doing all we can in every aspect of app development to create the best apps in the marketplace. Our tried-and-true process and strategies consistently work wonders for our partners. Put them to work for you!
Touch base now and speak with members of our team about creative strategy services for your app project @ (512) 277-0373 or email info@appsaustin.com. Let's Build It.