You did it! You became a partner with Appvisors and built an app that's absolutely amazing. It's gonna draw customers like iron filings to a magnet. All you have to do it sit back and let it happen. Right?
Not so fast.
Appvisors knows the greatest apps in the world don't mean diddly-squat unless your potential customers know about them. That's why we have some of the best marketers in the business, folks who know every possible way to get the news out. It's all part of our "promote after the sale" mentality; we not only build the best apps in the marketplace, we support and market them for high visibility and the best possible return on your investment.
Even before your app is released, we can help by designing an eye-catching and memorable logo. After your launch, there are many ways we can help you spread the word. We'll tap into the expanding world of social media—such as Facebook, Twitter and the like—to help generate the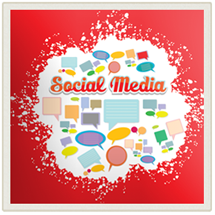 buzz your app deserves. The power of search engines can be harnessed to market your app, as well; with both search engine optimization (SEO) and search engine marketing (SEM), we'll put your product front and center when potential customers search online.
That's not all. Appvisors also offers mobile network integration, content development for the most compelling and convincing information available, blogs
and newsletters, pay-per-click (PPC) management and tracking, and even micro websites dedicated solely to the promotion of your mobile app.
There are new marketing strategies hitting the marketplace all the time, and you can be sure we'll be on top of those, too. Partner with Appvisors, and we'll assure your app puts its best foot forward toward attracting strong and loyal customers.
Contact us today to learn more about how Social Media will drive traffic to your app @ (512) 277-0373. You can also reach us at info@appsaustin.com for a fast reply.